Do You Have An Issue With The Oil Light We Can Help With?
OIL LIFE MONITORS OR MAINTENANCE REQUIRED LIGHTS
Many oil life monitors are indicating that the oil in your modern car can last much longer than what we would have typically found in our older cars, the question is, are they reliable? In many cases yes, BUT and this is a big but, they can be fooled and they in many cases, they will not even tell you if you actually have any oil in your engine. We are finding more and more cars coming in for their routine service and when we check the dipstick, they are many litres low on oil.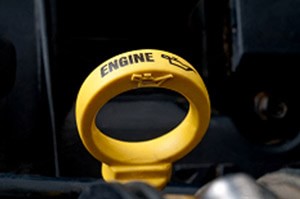 This lack of oil is doing way more harm than any possible savings earned by making the oil change intervals longer and it will cost you money! Our experience has been that the oil monitor can be relied on for the first 100K Kms on most cars, but as the vehicle ages the engine starts to consume more oil, and therefore runs the risk of the oil level running low and causing catastrophic damage to the engine. The more miles on the engine the dirtier it gets as well, so as an engine ages, the service requirement s get shorter. Our advice for most cars is to follow the manufacturer's suggested change intervals for the first 100K KMs and then to shorten the change interval to about 5K KMs for the rest of the vehicles life, this should give you reliable service for many 100's of thousands of kilometers.
GET EXCLUSIVE DISCOUNT ON VARIOUS A&B TRANSMISSION SERVICES
We Offer the Exclusive Discount Offers with Loyalty
CLICK ABOVE FOR MORE DETAILS!