A&B Transmission: Langley Mercedes transmission repair center
Your vehicle can be one of the most expensive items you purchase in your life and it is important to maintain your investment. One of the best ways to keep your Mercedes-Benz running like new is to make sure all scheduled maintenance is performed on your transmission. The expert technicians at A&B Transmissions in Langley, BC can perform any diagnostics, service, maintenance, or repairs needed on your Mercedes-Benz transmission.
Mercedes-Benz Performance

Mercedes-Benz has offered luxury, performance, and style to its customers since 1926. With models ranging from the affordable C-Class to the high-performance Mercedes-AMG GT, there is one to fit nearly any budget and driving pleasure. These high-tech vehicles require high-tech diagnostics and qualified technicians to keep them running in peak shape. A&B Transmissions in Langley has all the high-tech equipment plus expert technicians to take care of your Mercedes-Benz, no matter which one you choose.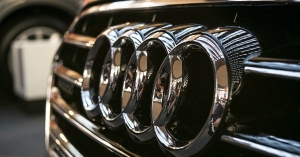 A&B Transmissions is located in Langley, BC and is given the distinction of being an ATRA Transmission Service Accredited shop. If you are in need of transmission repair or maintenance for your Mercedes-Benz, call us today and let us take care of your vehicle as if it were our own.
At A&B Transmissions, we offer a variety of transmission services including:
Manual Transmission Service
Car and Truck Repairs and Vehicle Maintenance
GET EXCLUSIVE DISCOUNT ON VARIOUS A&B TRANSMISSION SERVICES
We Offer the Exclusive Discount Offers with Loyalty
CLICK ABOVE FOR MORE DETAILS!