A&B Transmission: Langley number one Mercedes transmission repair center
If you drive an Mercedes then you know how powerful this car can be. Its performance is unrivaled, its power is beyond comparison and its comfort is out of this world. It is a magical feeling sitting behind the wheel of 100% perfect Mercedes.
However, did you know there is a repair problem that could steal all these from your Mercedes? Yes and transmission problems could be one of them. But with A&B Transmission, nothing can stop you from the wonder world of driving an Mercedes.
What to expect from A&B transmission
We know many car owners would be on their head and heels to go for low-ball quotes for their Audi transmission repairs. We are never going to play price gimmicks with you. Our quotations are realistic and in proportion to the kind of repair your transmission needs. We will not charge you a dime more than it is worth.
Audi transmission technicians
In Langley, there is a galore of auto shops. However, only a few are certified to handle European cars such as Audi.  Our team knows the transmission blueprint like the back of their palms. You will get precise diagnostics and spot on repairs. All over Langley, no one will better handle your car than us.
State-of-the-art transmission technology
Here at A&B Transmission, we appreciate the role of technology in the auto industry. That is why we are always at the forefront taking every turn with technology. This car has had a long run from a simple to a complex machine. In order to keep giving you the best transmission service on the newest Audi toys, we keep our tools and facilities updated. There is nothing your vehicle needs that we will not give it.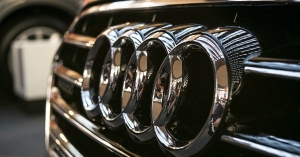 Excellent customer service
There is no doubt that we know how to handle your car. However, that is not the only thing we are good at. To all those who walk through our gate, we accord them the best customer service they never imagined they would in an auto repair center. We want to build a lasting professional relationship with each client and make you feel at home.
Do not let your Mercedes transmission be a thorn in your every day driving. Bring your car to us and let our expert technicians do what they know best. We are the door you should be knocking every time you need transmission repair and counsel (Oh yes, we are good at that too).
GET EXCLUSIVE DISCOUNT ON VARIOUS A&B TRANSMISSION SERVICES
We Offer the Exclusive Discount Offers with Loyalty
CLICK ABOVE FOR MORE DETAILS!